Ethics and the

    Columbia River Treaty

    Righting Historic Wrongs

-

     John Osborn MD

     Ethics & Treaty Project, coordinator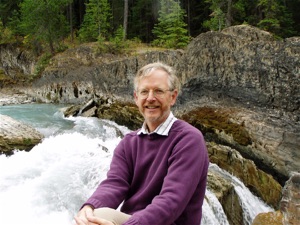 John is a physician and conservationist.  Through his "From Bedside to Streamside" work in ethics, he has encouraged the adaptation of ethical conflicts-resolving medical models to improve the quality of ethical decision-making in environmental conflicts. 
In 1985 John worked with ethicist Johnny Cox to develop the ethics training program for resident physicians at Providence Sacred Heart Medical Center. 

In 1991 he was asked by Spokane VA Medical Center leadership to establish the ethics consultation service 

In 1997 along with ethics consultant Rose Mary Volbrecht, John co-founded the Regional Ethics Network of Eastern Washington (RENEW).  To improve ethics at the end of life, RENEW drafted and piloted Washington State's Physician Orders for Life Sustaining Treatment (POLST) now used statewide.

Along with The Rev. Tom Soeldner, John coordinates the Ethics & Treaty Project for the Center for Environmental Law & Policy, Sierra Club, and Columbia Institute for Water Policy.  Since 2014 the river ethics project has facilitated yearly One River, Ethics Matter conferences. In 2021, the 8th ethics conference will be held Nov. 17-18, jointly hosted by Okanagan Nation Alliance and University of British Columbia - Okanagan. (for more)

As physician, John has provide medical care for military veterans since 1985, including directing HIV/AIDS care and as Chief of Medicine at the Spokane VA Medical Center. He currently provides care for veterans at the Seattle VA ER. He serves as physician advisor for Camp Chaparral, a program jointly hosted by the Yakama Nation and Dept of Veterans Affairs to improve care for Native American veterans with PTSD. He has led regional efforts to improve suicide prevention, responding to high suicide rates among Veterans and the loss to suicide of his nephew. John also volunteers with the Medical Reserve Corps serving Vashon Island.

Email:  john@waterplanet.ws